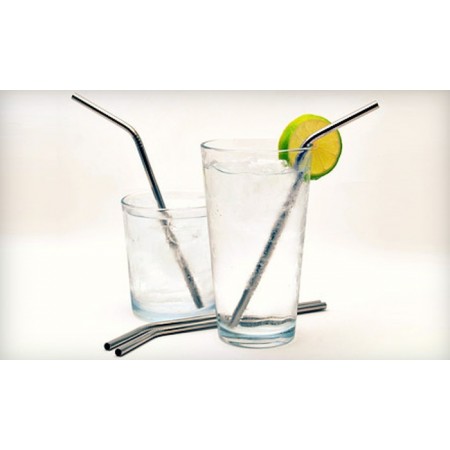 ---
134

bought
The deal is on!
Highlights
Safe, reusable and eco-friendly: stainless steel straws are the natural choice for green, eco-friendly households. These 4 stainless steel straws can be used for years to come - replacing hundreds or thousands of plastic straws. You'll never have to litter the environment with disposable straws that can cause problems with fragile wildlife
Suitable for cold beverages, warm water, thin smoothies, beer, fruit juice, cocktails, coffee, tea, etc.
Allow 10 days for delivery
The Fine Print
•Limited number available
•Deal applies online only
•For product queries email: admin@onedealaday.co.za
•Picture is a display of use
•Terms and Conditions apply

** All orders placed on or before the 14th December 2018 will be delivered before Christmas and orders after the 14th December 2018 will be delivered in the second week of January 2019

Description
So many of those plastic straws end up in the ocean, harming wildlife and their habitats.
That's why we love this deal. It comes with 4 reusable stainless steel straws that are also dishwasher safe!
You'll get 4 straws, plus a straw cleaner for your convenience! Extra long and strong, they will not rust or break and can be used time and again for all of your refreshing beverages. Order today and do your part to help keep our waters clean!