Highlights
The Betty Ball can be used for all types of bras
Wash two bras at the same time.
The bra can be put in the Betty Ball very easily.
It's best to put the Betty Ball together with other
laundry in a full washing machine.
The Betty Ball is suitable for normal as well as padded bras up to and including cup size D.
Two for one
Allow 10 working days for delivery.
The Fine Print
•Limited number available
•Deal applies online only
•For product queries email: admin@onedealaday.co.za
•Picture for display purposes only
•Terms and Conditions apply
Description
Forget about the laundry bag when you wash your bra...
Why pay a lot of money for your beautiful bra and then have it ruined in your washing
machine?
The Betty Ball is the solution for keeping your padded or normal bra in perfect shape and
you can still use the comfort of a washing machine.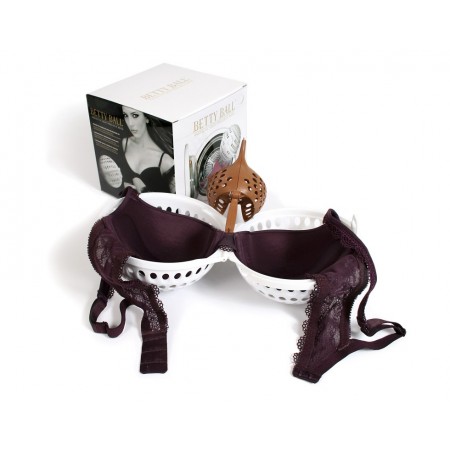 The Betty Ball protects your bra during washing in the washing machine and so extends
the life of your valuable bra! You will not get dents or wrinkles in the cups of your bra!
Lock, place and wash...
Simplicity with staggering results every time!
With the simple but unique design of the Betty Ball you can wash your bra with confidence in your washing machine.