If you work on your laptop or book while on bed or on the floor, this product is for you. It elevates the visibility to perfect eye level so as to minimize neck and back strain.
This multi-functional table will be a perfect addition to your office or home office. Use it as a multifunctional workstation, a standing desk for office work, a snack tray for watching TV, a laptop or tablet stand for relaxing in bed or a food table to enjoy breakfast in bed!
The Laptop stand frees you from issues such as backache, neck pain and stiffness caused by sitting long hours in the same posture. Can be used in conjunction with a regular desk to enables you to work while standing.
Colour will be sent at random.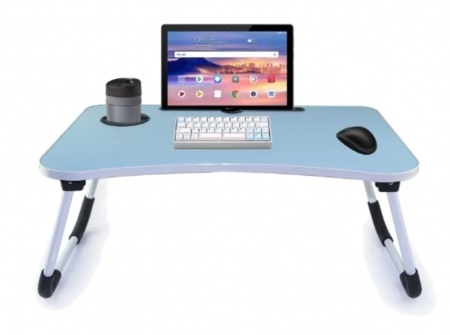 Clear up some clutter on your desk and charge multiple devices all at the same time with 5-Port USB 20-Watt Desktop Charger Station. This charging station features 5 USB ports that can be used at the same time to charge phones, tablets, and more. It's much easier than scattering your devices all over the room wherever the wall outlets are and it's a smart way to keep them organized together. Get your charge on and order this convenient deal today!