Glow In The Dark Hoodie
This glow in the dark hoodie blanket is your new best friend! It is perfect for all of those relaxing moments.
It is designed to give you warmth and comfort for those afternoon naps on the couch, cuddling with your pet or reading by the candlelight. Weekend comfort has now reached the next level, simply throw it on and you're set to even take the pet out for a walk, get milk at the shops or just lazying around the home. 
It's cozy and comfortable as well machine washable for those messy moments when it needs a little cleaning up, perfect to take on the go because you can fold or roll it up easily in your bag!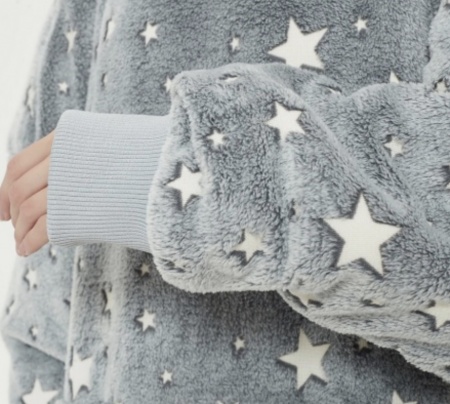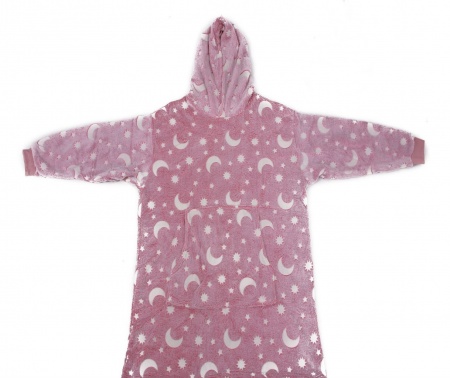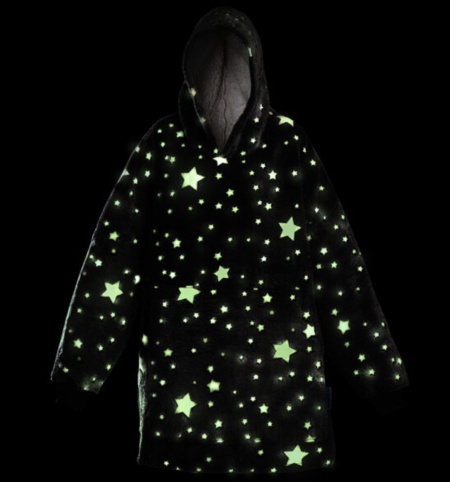 Glow In The Dark Blanket
The Glow In The Dark Blanket is comfy, cozy and has a velvety feel. It can be used as a throw, its top quality will ensure that it won't fade, wrinkle or shed. This blanket may be the best guardian for your child at night. It provides a bright, glowing shield at night to makes them feel more secure while falling asleep.