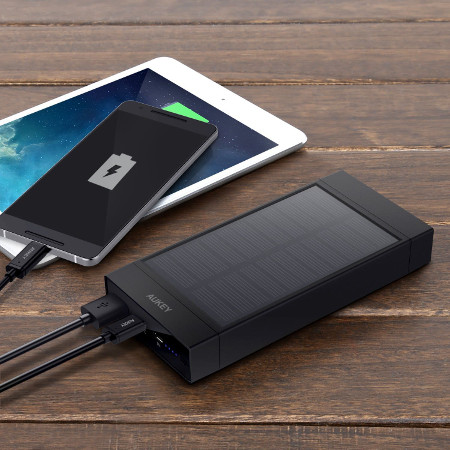 The AUKEY Solar Portable Charger PB-P23 is an universal-function product, you can charge both the latest Type-C devices and the regular USB-A devices such as Smartphone and Tablet, moreover, you can charge this portable solar battery via mains charger or the solar panel which can transfer the solar energy to electric energy.
Type-C Technology - More Convenient for Using 
- With the innovative Type-C input, you can recharge the external charger faster - up to 5V/2.4A 
- Except recharge the power pack, this port can also charge your Type-C devices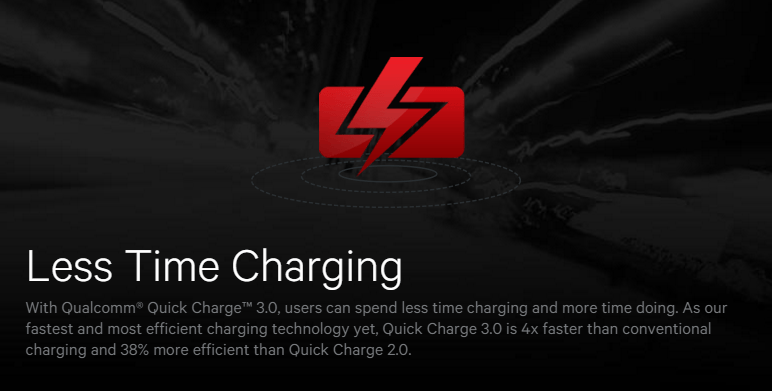 Quick Charge 3.0 Technology
The Quick Charge 3.0 output is able to recharge the Quick Charge 3.0 devices up to 4 times faster than the normal charge and up to 45% faster than Quick Charge 2.0. 
It can also provide an universal charging for all Quick Charge devices, apart from the Quick Charge 3.0 devices, it is also able to charge Quick Charge 2.0 and 1.0 devices.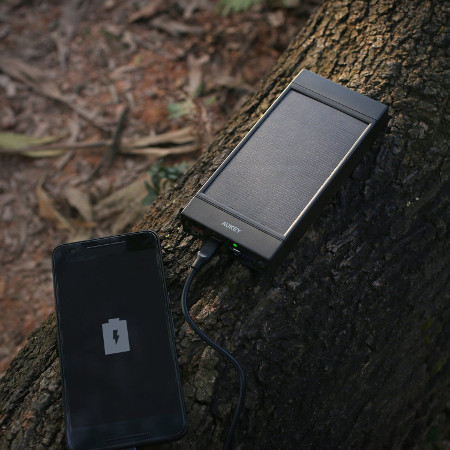 Solar Panel for Using in Emergency 
When you're joining an outdoor activity where is hard to find the power plug to recharge the external battery which is nearly empty, you can just put the external charger PB-P23 under the direct sun light, and in this way, it can be automatically recharged and after a few hours, can continue serving your devices (Charging speed using solar may varies due to the light condition).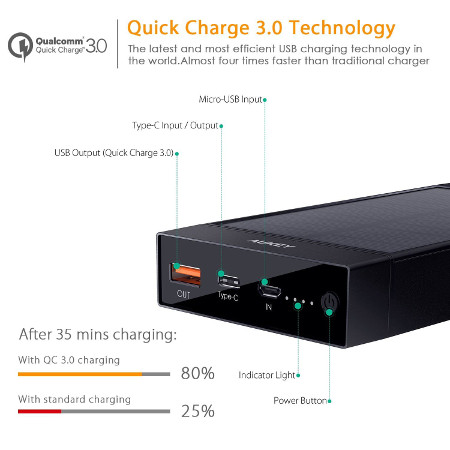 Indicators for Capacity and Status 
There are 4 LED dots to present clearly the remaining capacity of the power bank.
And the light over these 4 dots will Always ON when the external battery is being charged by solar energy.
Specification
Capacity: 16000mAh 
Micro-USB Input: 5V/2.4A
USB-C Input: 5V/2.4A 
USB-C Output: 5V/3A 
Quick Charge 3.0 Output: 6.5V-5V/3A 6.5V-9V/2A 9V-12V/1.5A 
Dimensions: 16 x 7,5 x 2,3cm 
Weight: 360g