Ultimate Outdoor IP Camera
Waterproof wireless WiFi recording camera that connects directly through an application to your mobile phone, computer or tablet. With its 2 powerful antennas that allow for good connectivity.
It has a motion detector and notifies you directly on your mobile phone. It follows the movement and rotates quickly. With integrated recorder with the ability to insert a micro sd memory card (not included). 1080P HD resolution for high-definition images.
It is waterproof with IP 65 certification and ideal for outdoor conditions. It can operate autonomously and does not need any logger and installation. Check all your premises from your mobile phone!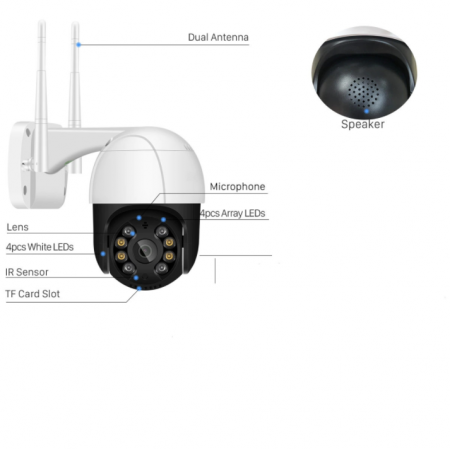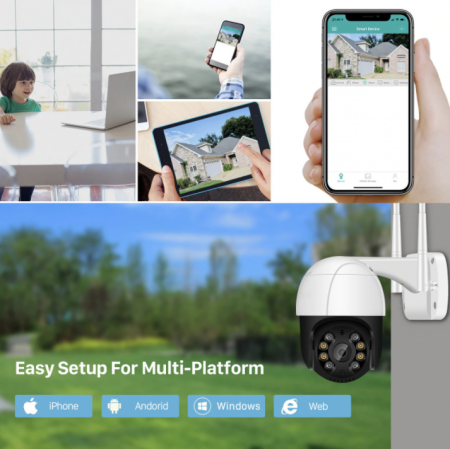 1 x Mini Wifi Camera
Guard your home anytime, anywhere. With a wide viewing angle, never miss any detail. Because of its compact size as well as the bracket and magnetic patch you can easily mount it anywhere and film anything you want.
Package included:
1 x Camera
1 x USB cable
1 x Bracket
1 x Charging adapter