Automate Your Home, Sonoff basic is a smart WiFi wireless switch made by ITEAD intelligent systems, which will connect with your home appliances and lights by Wi-Fi, allowing you to remotely turn devices On/Off, set timing schedules, check devices status through the APP in your smart phone.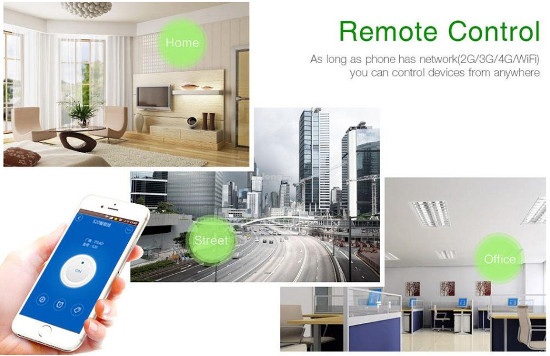 No matter it's your home, factory, shop or office you can monitor and turn On/Off any light or device you want, or set time schedule, so you can save on electricity.
Never come back to a dark house!
Turn on one or all of the lights with one tap when you are coming home.
Applicable to all kinds of lights, easily remote control, automate them on/off with scheduled/countdown/loop timers.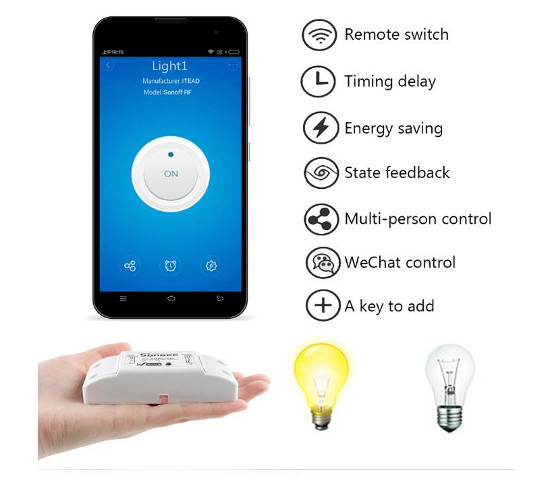 A smart switch which is Wi-Fi enabled, with this switch you can control any electrical appliance, from anywhere in South Africa or anywhere on earth, using an Android/IOS App.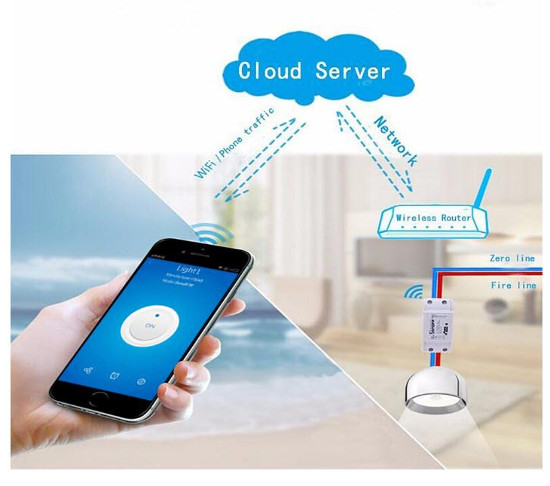 ·You can check your connected device status anytime & anywhere, and remote control On/Off or time schedules all through your smart phone or tablet via APP eWeLink. No distance/time limitation, you only need to connect to internet through your smart phone.
· You can set time schedules on Sonoff Basic, it has single, repeating, and countdown timers to control home/off device On/Off automatically
· You can also share control of devices with others.
· Compatible with the Google Assistant: Link "Smart We Link" on Google Home app, start to voice control your Sonoff devices on Google Home.
· Compatible with Alexa: Link "eWeLink Smart Home Fan" skill. You can directly ask Amazon Echo/Echo Dot/Amazon Tap to turn on/off your Sonoff devices.
Power Supply: 90-250V AC

Max Current:

2200W/

10A
Product Dimensions: 

114*52*32mm

Color: White 

Certification: CE, RoHS