You're planning a tour. And, you carry a few suitcases and travel bags. All big and heavy when fully packed. When starting from home and also in the railway station (or Airport), you always find those individual bags and suitcases rather unwieldy to handle. Feel helpless?
You handle a lot of packages in your company's warehouse. To move them around, you always seek to hire extra men. It upsets your running expense budget. And, time factor. Feel helpless?
Any hospital deals with a lot of movement, both people and packages. While we have different gadgets to move people, moving the packages is always a chore. Feel helpless?
An individual or a warehouse or a hospital or even a regular office, all of them feel the dire need of a gadget to move heavy packages around, at one time or the other. Always. Feel helpless?
You don't have to!
Introducing the MULTIFUNCTION FOLDABLE TROLLEY, the single solution for all your luggage handling needs. MULTIFUNCTION FOLDABLE TROLLEY is made of high quality aluminium and industrial grade plastics for light-weight handling and life-long durability.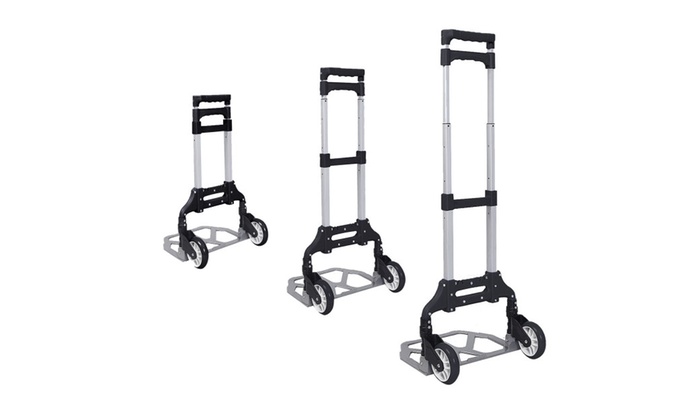 It is very simple to use and a great piece of equipment to have at home or when going out for shopping or tour. It comes in very handy in a workshop, warehouse, office, or business places. It is really practical and folds completely flat for easy storage and transport. After all, the last thing you want is another item taking up precious space.!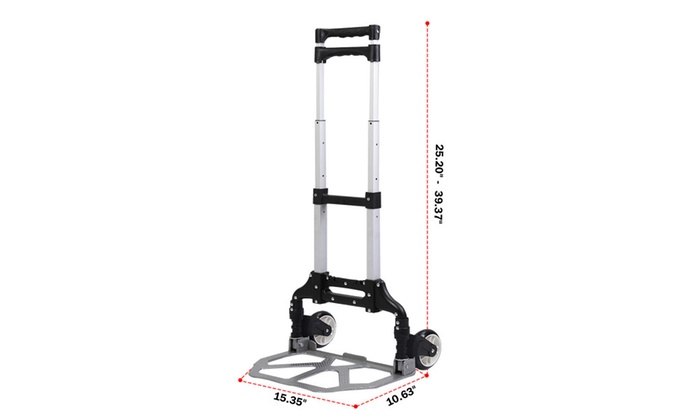 The handle is extendable and with a single movement, the load plate and the wheels open or close simultaneously. The non-slip load plate will ensure the load doesn't slide around, when using. What's more, you'll never complain of back ache, after the work is done!