Safety should always be the number one priority of people. After all, it's what allows you to move freely when doing your daily activities. Without that sense of security, you won't be able to function at your optimum pace. Checking your back or being unable to go from one place or another because of that lurking sense of danger could be time consuming or even debilitating.
Say goodbye to worrying and always feel safe with today's Deal: Protect Yourself and Keep Safe At All Times with the Police Flashlight with Stun Gun.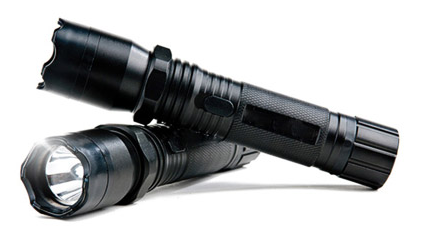 Easy-to-use and portable, both the Police Flashlight and Police Flashlight with Stun Gun will help you feel more at ease whether at home or out on the streets. These gadgets aren't only ideal for police or security personnel but for civilians too because everyone deserves to have something to defend themselves with when faced with a threat.
The Police Flashlight is also battery operated and the Police Flashlight with Stun Gun is rechargeable so you can take both with you without worrying that it won't work when you use it. With its aluminum alloy casing and reflector, you just know that you finally have a gadget you can rely on for your safety.